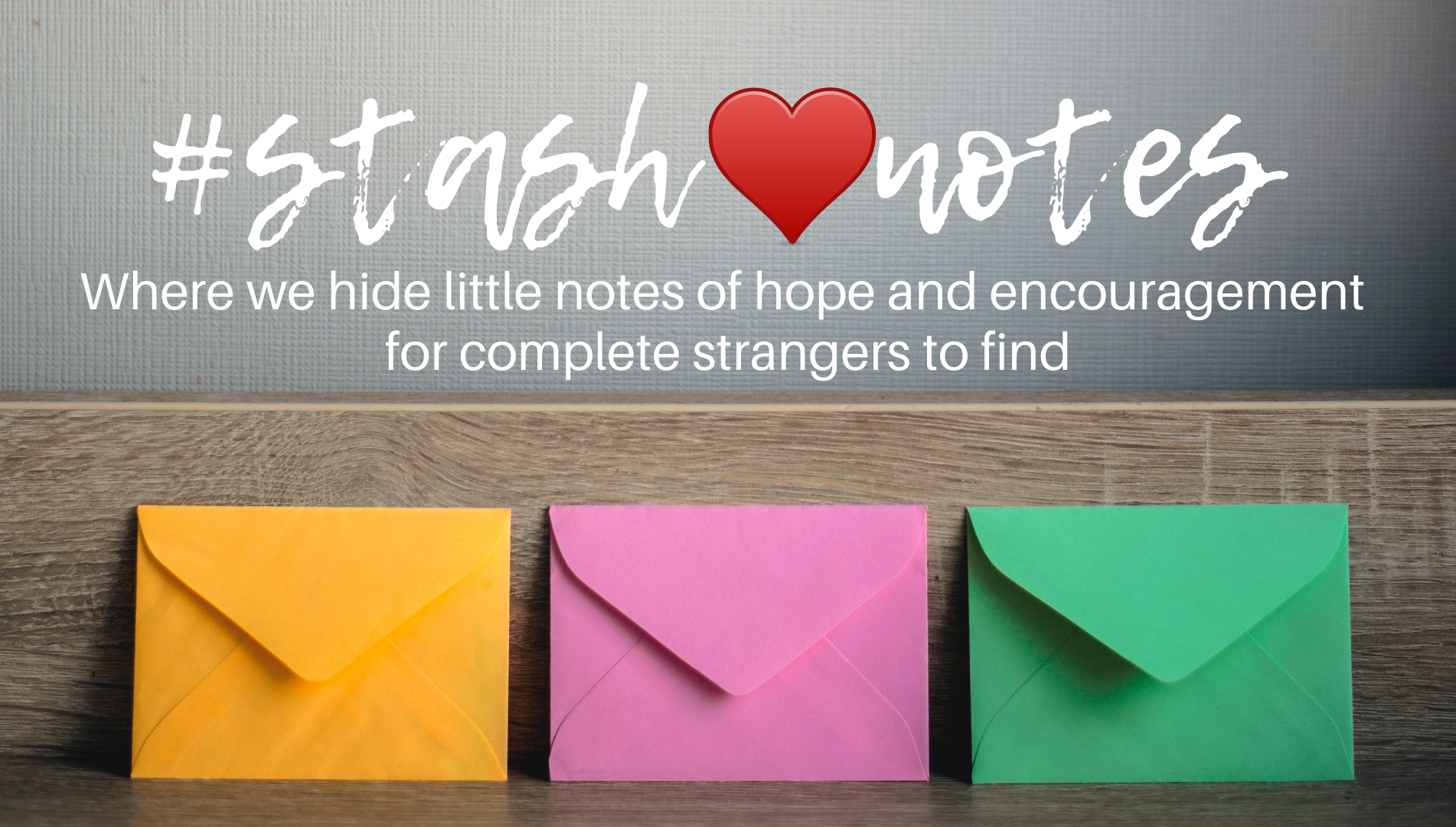 In a world gone crazy, we could all use a little hope and encouragement.
Wouldn't it be nice to run across a random note with some words of optimism?

#Stash♥️Notes is a way for us to reach out to strangers to lift them up and brighten their day.
We'll be writing inspirational notes and hiding them in public spaces for others to find. Using social media, we'll be connecting the hiders with the finders, creating connection and community. Our online letter writing parties will be another way to connect with others.
It seems like we're all so far apart. Let's reach out and bring people together today.
Grab some colorful note cards with envelopes. They are easy to find from Amazon or your local office supply store, or you can order a kit at cost from boxclubsocial.com.
Join us virtually for a note writing party!
We'll get together every couple of weeks to brainstorm what to write and creative spots to hide our #stash♥️notes. Or just get a group of your friends together where you live! Check our our calendar for our online gatherings.
Write a note or two… or ten!
Write your note of encouragement to a stranger. It can be as simple as "You've got this!" or "Hang in there!" or it can be a heartfelt letter a little longer.
Stash your notes in public spaces with easy access. Leave one on public transportation, in a coffee shop restroom, or anywhere that can be easily found by anyone. Remember to respect businesses and don't stash them anywhere too difficult to retrieve.
.
Tips for writing and hiding #stash♥️notes
Our mission is kindness, so be kind every step of the way
Keep your message general
We don't know who will find our notes or what kinds of things they need to hear to brighten their day, so make sure your words of encouragement can feed the soul of anyone who finds your note. You could start with a quote or a draw a little picture.
hide your note in a safe manner
We want everyone to be able to find a note, so leave them in places that differently abled people can access easily. Nothing too high! You want to hide them so they're like a surprise, but not so well that no one will ever find them.
Don't include any personal information
The goal of #stash♥️notes is to connect us, but we also want to make sure you're safe. Sign with your first name only. Don't include phone numbers, addresses, or last names. If someone finds and posts your note on social media, you can reach out then.
think about who will find your note
Everyone has a story and needs to hear some words of encouragement, but if it's too specific, it might not resonate. Be light and loving.
Who are you? Are you a grandmother in Kalamazoo? A rapper in L.A.? An accountant in Seattle? Share a little bit about yourself without giving away identifying information.
Connect with others through our social media. We're on Instagram and Facebook. Always use the hashtag #stashnotes and #fromtheheart so we can find you!
Need supplies? You can order colorful blank cards and envelopes from Amazon or pre-stamped cards with the #stash♥️notes logo and instructions from us. You can even order the self-inking stamps we use to make creating your #stash♥️notes even easier!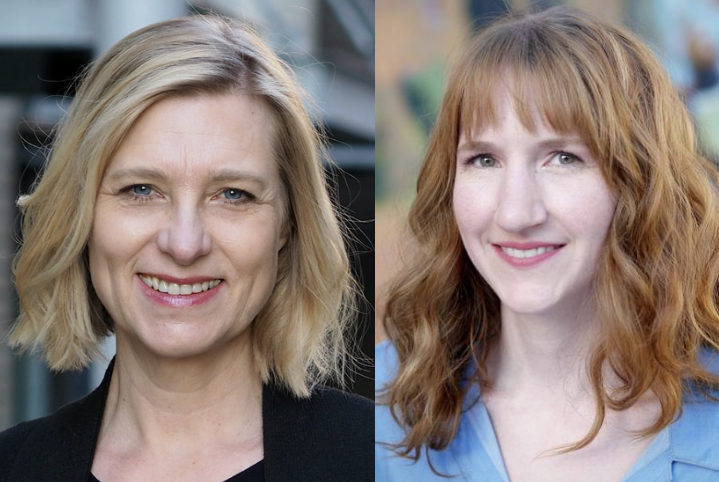 #stash♥️notes was started on a rainy Sunday afternoon in Portland, Oregon when it seemed like the pandemic would never really end and the world was falling apart. Erin Marcell is a middle school art teacher who thinks deeply about how to connect with kids and help them thrive. Ann Sanderson is a small business owner and the founder of Box Club Social, an online events community. Both women believe that only connection and community can save the world, and #stash♥️notes is a start.
You can contact us at stashnotes@boxclubsocial.com