Like a book club for your ears
The Podcast Club
Many of us are hooked on podcasts these days. Whether we're doing laundry, on a walk, or commuting to work, we often get lost in our favorite shows about science, politics, or humor. Wouldn't it be great if we could talk about our favorite episodes with other people who love the show just as much? Enter The Podcast Club.
Here are the podcasts we're listening to:
05/08 – Vox – The Conversation About Guns We're Not Having
05/01 – Think Out Loud: Interviews With People Experiencing Homelessness
04/24 – Cautionary Tales – The False Dawn of the Electric Car
04/17 – Freakonomics: The Economics of Sleep Parts 1&2
04/10 – Throughline: The Land of the Fee (Tipping)
04/03 – EconTalk: Pano Kanelos on Education
03/27 – On The Media: The Death of Historical Memory In Russia
03/20 – Honestly with Bari Weiss: Things Worth Fighting For
03/13 – Decoder Ring: The Fame That Got Away
03/06 – The Lonely Palette: Memorials
02/27 – Decoder Ring: The Invention of Hydration
02/20 – Invisibilia: Nun of Us Are Friends
02/13 – Revisionist History – "Epidemics of fear repeat themselves" Part 1 and Part 2
02/06 – The Argument: Is Being A Football Fan Unethical?
01/30 – Bari Weiss: The Haves & The Have Nots
01/23 – Death Sex & Money: Why I Steal
01/16 – Strange and Unexplained: The Simulation Theory
01/09 – Reply All: Long Distance #102 and #103
01/02 – RadioLab: Return of Alpha Gal
2021
12/26 – The Next Big Idea: Dopamine Nation
12/19 – The Next Big Idea: Laziness – There's No Such Thing
12/12 – RadioLab: Animal Minds
12/05 – NPR's Throughline: Healthcare The Everlasting Problem
11/28 – NYT The Great Read – Did Covid Change How We Dream?
11/21 – Honestly with Bari Weiss: Can Andrew Yang Fix Our Two Party Dumpster Fire?
11/14 – On The Media: Biased Algorithms, Biased World
11/7 – Hidden Brain: BS Jobs – How Meaningless Work Wears Us Down
10/24 – Freakonomics: How Can We Break Our Addiction To Contempt
10/17 – Big Brains: The Science of Conspiracy Theories
10/10 – WTH: WTH Was Behind Our COVID Failure?
10/3 – Hidden Brain: Passion Isn't Enough
9/26 – Throughline: Aftermath of Collapse/Bronze Age
9/19 – Ologies: Is Your Carbon Footprint BS?
8/29 – The Michael Shermer Show: The Scout Mindset
8/22 – Microbiome Report: What Exactly is the Microbiome?
8/15 – Examining Ethics: Civil Disobedience
8/8 – Hidden Brain: Cultivating Your Purpose
7/25 On the Media: Hilma af Klint
7/11 – Doing Good Better: Why? Effective Altruism
6/20 – Ologies: Procrastination
6/13 – HiddenBrain: Why We Hold On To Things
6/6 – Intelligence Squared: Do We Need Vaccine Passports?
5/23 – Radio Lab: A Very Lucky Wind
4/25 – Hidden Brain "Humor Us"
The Podcast Cub is for people who love to listen to podcasts and want to talk about them more. Sign up for our social, listen to the episode listed, then join us as we compare notes and questions. We'll sample a variety of shows, and if we have a favorite we'll find a regular time for it. Make sure you note which show & episode you've signed up for!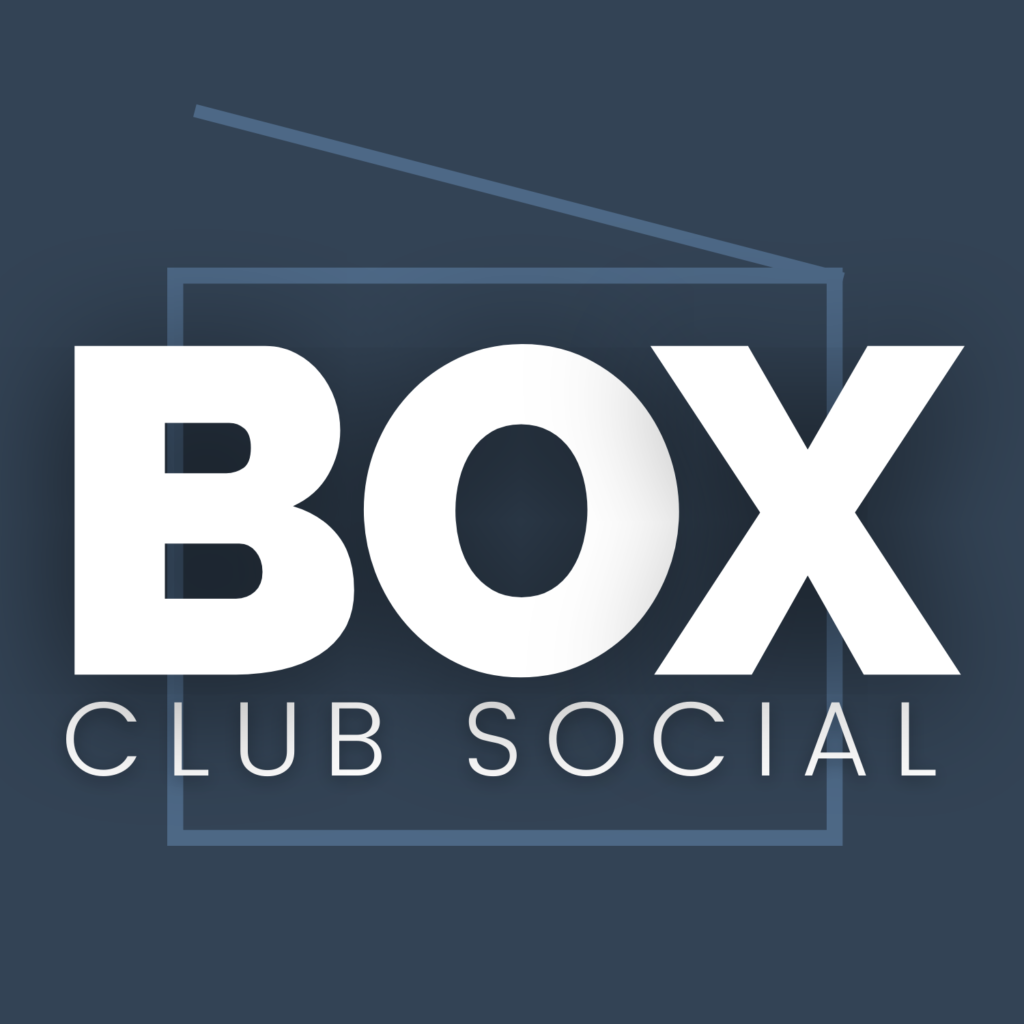 Welcome to Box Club Social, a new way to connect with new people. After you're done registering for your event, check us out!