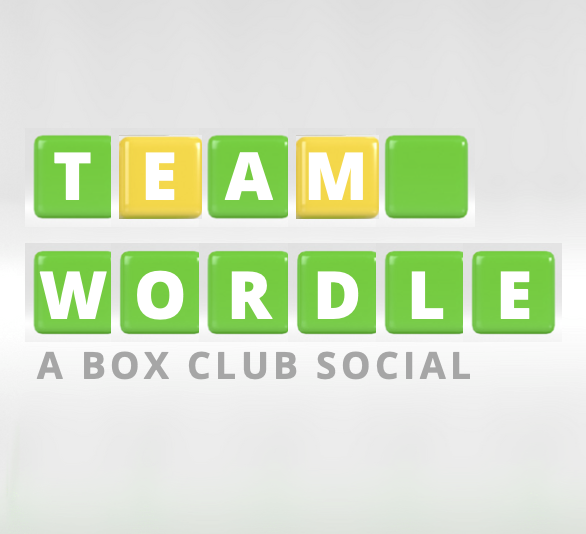 TEAM WORDLE June 20
It seems like everyone is obsessed with Wordle these days. Posting our results on social has become part of our daily routines, as if we're all playing against each other separately. But what if we were playing WITH each other?
We came up with TEAM WORDLE to bring fun cooperative play to an already competitive game. In our game, we'll break into teams who will take turns guessing the word. The team that solves the puzzle wins the points of the round. And of course, while we will use the technology of Zoom to gather, we'll still use our very analog letters on the white board to make it feel like home.
Since this is our first time, we'll limit it to eight participants, so book now to reserve your space.
$5 or FREE to members!